These Pumpkin Cake Mix Cookies are moist and flavorful with a tasty pop of chocolate to finish them off. With only 3 ingredients they are quick and easy to make so grab the items and let's get started!
Related: Oreo Chocolate Lasagna
What do you need to make Pumpkin Cake Mix Cookies
1 box of spice cake mix, any brand
1 15 oz can of pumpkin puree
1/2 C. chocolate chips + a few more to sprinkle on top of the cookies
Related- Pumpkin Pie Wontons
How to make 3 Ingredient Cake Mix Cookies with Pumpkin
Preheat the oven to 350 degrees and line a baking sheet with foil or parchment paper (easy clean up)
Combine the box of spice cake mix and canned pumpkin, mixing well (see photo).
Related- Flourless Peanut Butter Kiss Cookies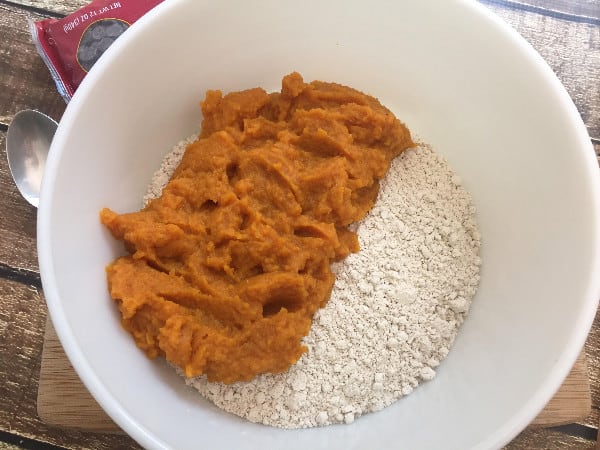 Add in the 1/2 C. of chocolate chips (see photo).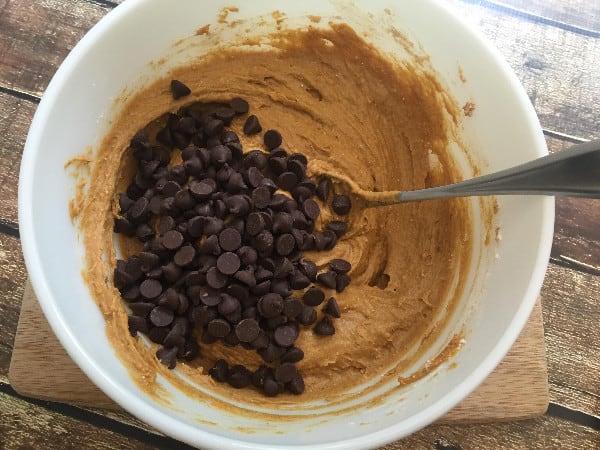 Try these simple Pecan Cake Mix Cookies
Drop the cookie by large tablespoons on the baking sheets about 2"-3" apart.
Place a few extra chocolate chips on top of each cookie.
Bake 14-16 minutes.
*Makes approximately 2 dozen cookies
Related- Homemade Pumpkin Spice Syrup