This baked breaded boneless chicken breast recipe is simple and very easy to make. Not very time consuming at all. If you're like me you are looking for quick, easy, and tasty meals.
Related- Low Carb Buffalo Chicken Meatballs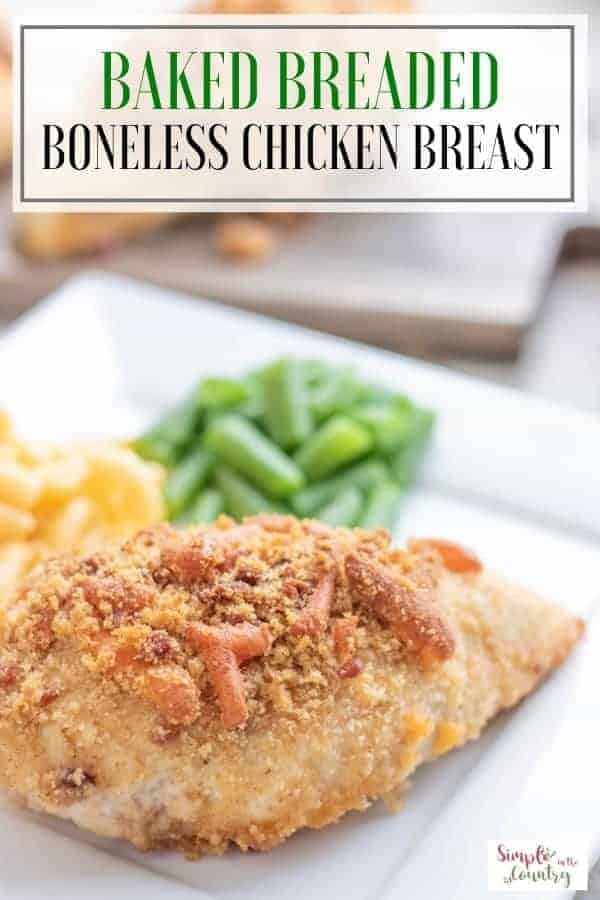 Related- Rustic Chicken Pot Pie
I was surprised at how juicy this chicken turned out. I've made my fair share of dry chicken. This is not that!
Baked Breaded Boneless Chicken Breast
Ingredients:
4 boneless and skinless chicken breasts
1/2 cup dry bread crumbs
1/4 cup shredded cheddar cheese
4 tbs melted butter
Directions:
Preheat oven to 350
1. Melt butter in a bowl larger enough to roll breast in.
2. In another bowl combine bread crumbs and cheddar cheese.
3. Roll chicken breasts in melted butter bowl be sure both sides get good and wet.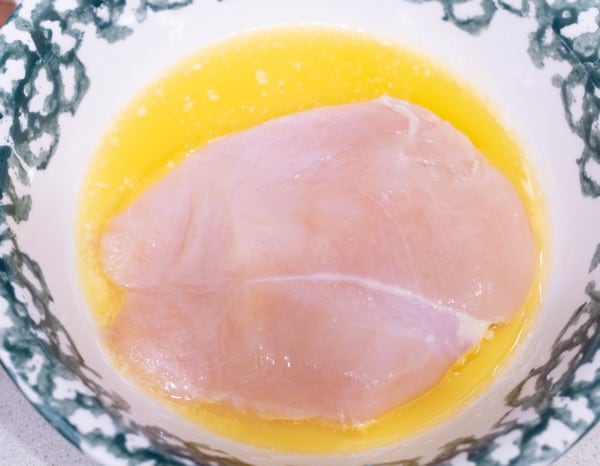 4. Then roll both sides in bread crumb mixture.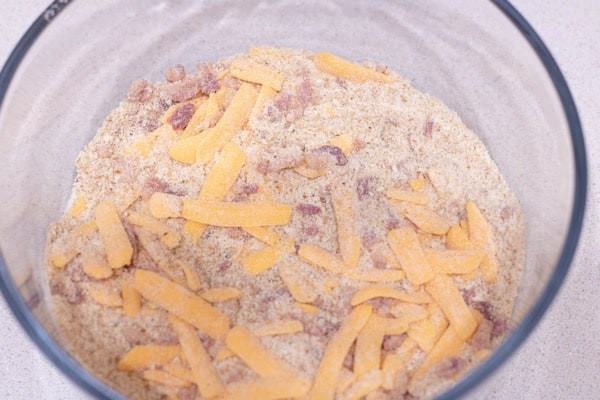 5. Place in baking dish.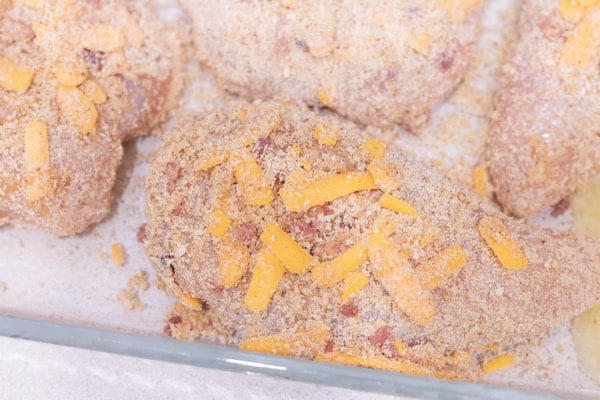 6. Top with left over bread crumb mixture then pour remainder of the butter around the sides of the dish.
7. Bake at 350 for 45 minutes or until chicken is tender.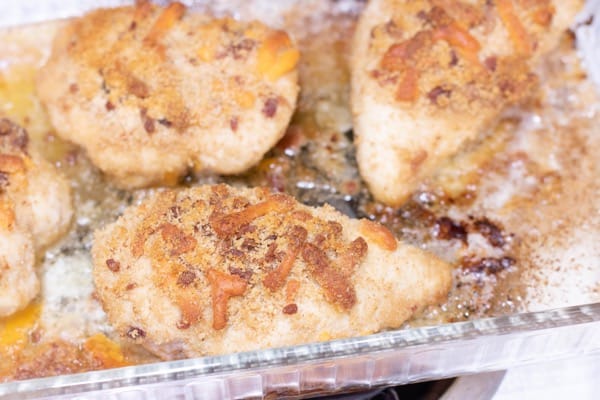 It doesn't get much better than that. While it is a little messy, the final result is so worth the effort.  Now, I need to make it again.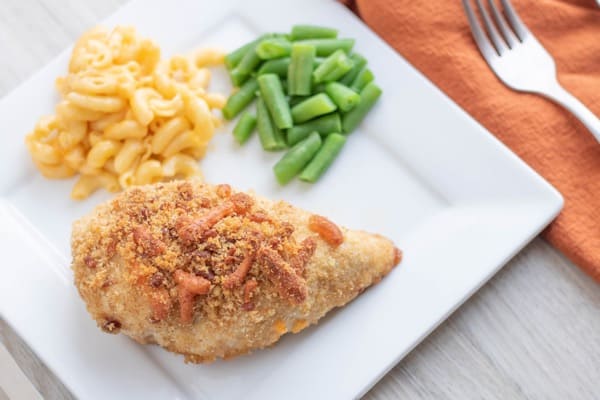 Baked Breaded Boneless Chicken Breast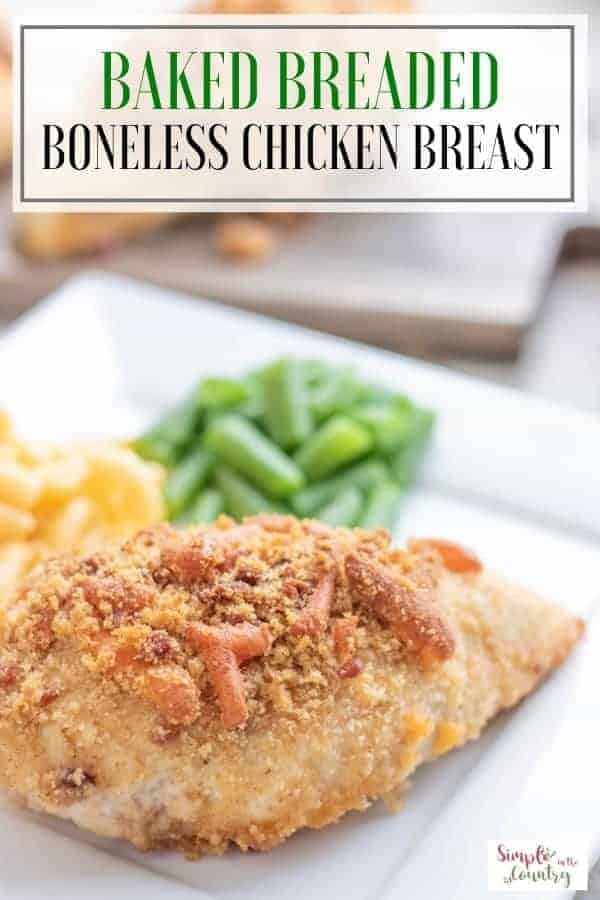 Easy baked chicken breast adds flavor and seals in moisture
Ingredients
4 boneless and skinless chicken breasts
1/2 cup dry bread crumbs
1/4 cup shredded cheddar cheese
4 tbs melted butter
Instructions
Preheat oven to 350
Melt butter in a bowl larger enough to roll breast in.
In another bowl combine bread crumbs and cheddar cheese.
Roll chicken breasts in melted butter bowl be sure both sides get good and wet.
Then roll both sigdes in bread crumb mixture.
Place in baking dish.
Top with left over bread crumb mixture then pour remainder of the butter around the sides of the dish.
Bake at 350 for 45 minutes or until chicken is tender
Nutrition Information:
Yield:
4
Serving Size:
1
Amount Per Serving:
Calories:

398
Total Fat:

20g
Saturated Fat:

10g
Trans Fat:

1g
Unsaturated Fat:

8g
Cholesterol:

140mg
Sodium:

387mg
Carbohydrates:

11g
Fiber:

1g
Sugar:

1g
Protein:

42g