I know it may be a bit early yet for barbecue, however this tangy Carolina BBQ Sauce is so lip smacking good that it deserves to be drizzled over everything. I made this particular batch to go over pulled pork I made in the crock pot. See in my house the lines are divided, over barbecue sauce anyway- I love a dark, sweet sauce and hubby wants tangy Carolina style. So because I am a foodie and must make AND eat all the things, and because I am an AWESOME wife I make him the kind he wants sometimes ( let's not tell him I love it as much as he does). If you have never made your own barbecue sauce I am really going to have to insist that you try it at least once, I promise you won't got back to store bought. It is ridiculously easy….
Let's get in the kitchen and get this started, it won't take long I promise…
Ingredients:
1 cup Ketchup
1/2 cup Yellow mustard
1/2 cup Brown sugar
1 cup Apple Cider Vinegar
1 Tbsp. Olive oil
2 tsp. Worcestershire sauce
1 tsp. Paprika
1/4 tsp. Cayenne pepper
2 tsp. ground mustard
1 tsp. garlic powder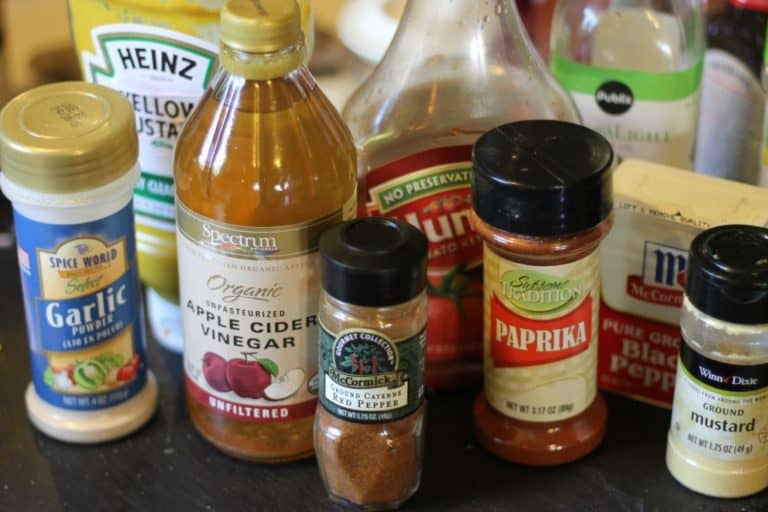 Place everything in a large saucepan over medium high heat, bring to a boil.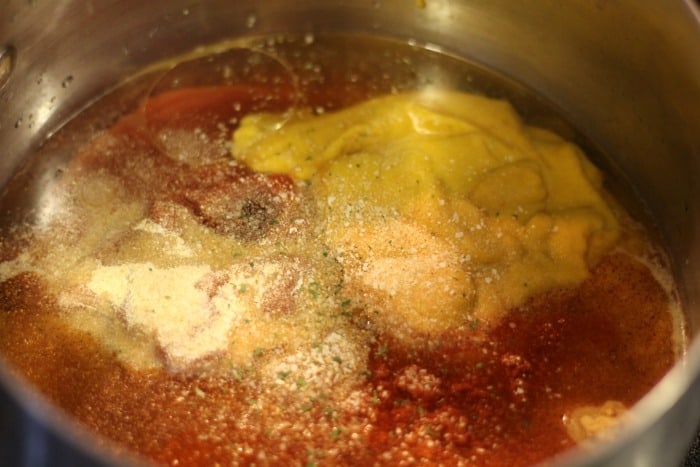 Reduce heat to medium low and stir frequently for 5 minutes, sauce will reduce by a third.
Allow to cool slightly and store in an airtight container for up to 3 weeks. ( A pint mason jar is the perfect holder!)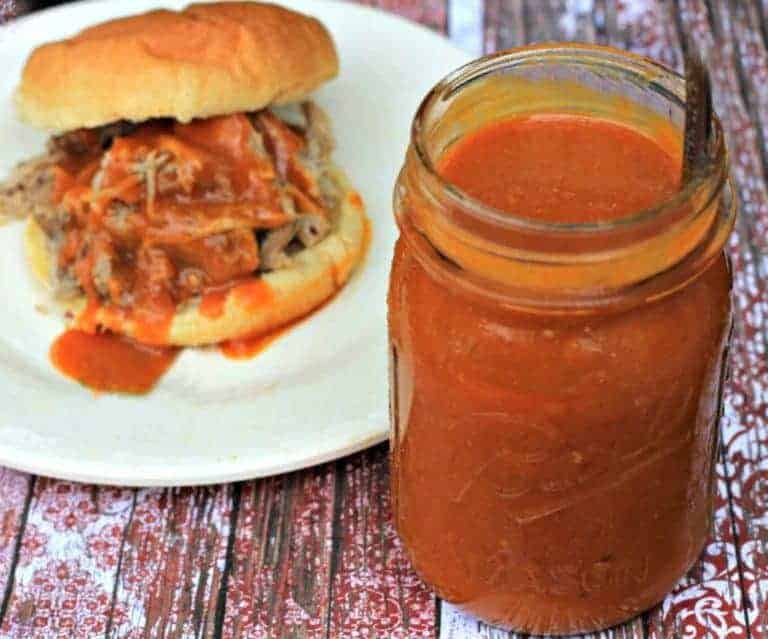 More Recipe Goodness: