I have a 4 year old and a 7 year old so I probably don't need to tell you that there are a lot of chicken nuggets and corn dogs being eaten in my house. Whether it is lunch or dinner they are a favorite for the flavor and I love how quick and easy it is to get them on the table.  Mom and dad like a little something fancier than ketchup to dunk however so I am always mixing up random ingredients to come up with tasty dips- this Smoky Maple Mustard Dip was so good that I had to share the recipe with you.
Related- DIY Carolina BBQ Sauce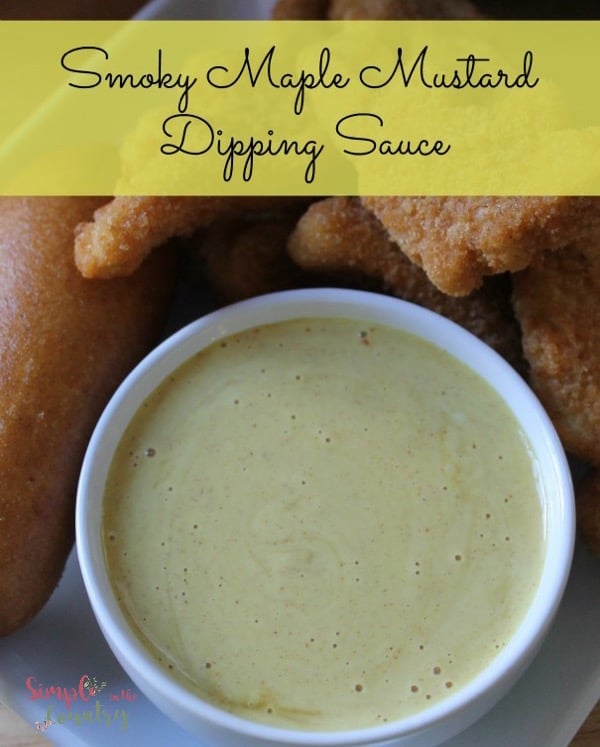 Smoky Maple Mustard Dip
Ingredients:
1/4 cup mayonnaise
2 T. yellow mustard
1 T. real maple syrup
1/2 tsp. Paprika
1/4 tsp. Cumin
Directions:
Whisk together all ingredients until well combined.
For best results place in fridge for at least an hour to let flavors really blend.
Once you try this easy  Homemade Mustard dip it'll be hard using a store bought sauce. You may even find yourself having to fix extras and hide some for yourself.
Related- Reuben Sliders on Hawaiian Rolls