Just 4 simple pantry ingredients and 5 minutes are all you need to create this delicious summery Pink Lemonade Sugar Scrub body scrub. What could embody summer more than a sweet tart ice cold glass of lemonade?
Related- >Orange Cranberry Sugar Scrub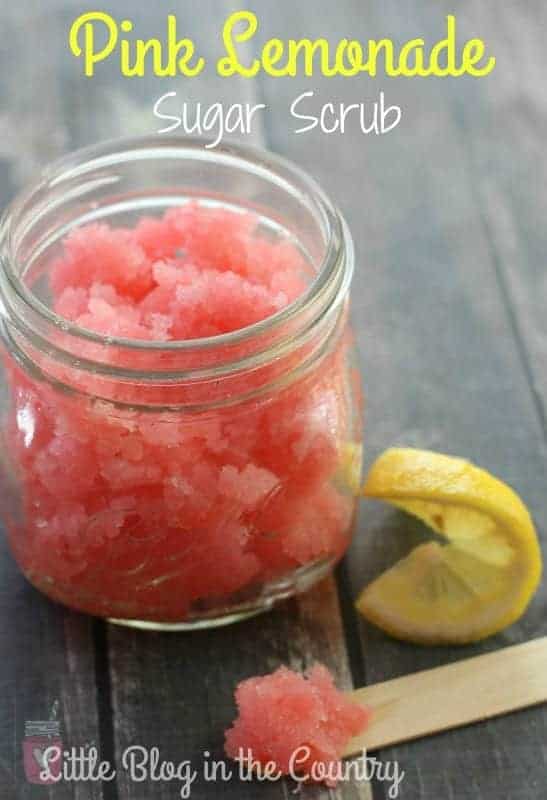 Of course making it pink just adds to the girly appeal of it whether it's a tall drink or an indulgent sugar scrub.
Sugar and lemon work to loosen and eliminate dead dry skin, energizing the fresh skin beneath while coconut oil leaves it soft, moisturized, and glowing.
Grab these 4 ingredients and let's get started creating this yummy sugar scrub to keep or gift to a teacher, well deserving girlfriend, or your beach loving best friend!
Pink Lemonade Sugar Scrub
Ingredients:
2 cups sugar
⅔ cup coconut oil
2 packets
1 lemon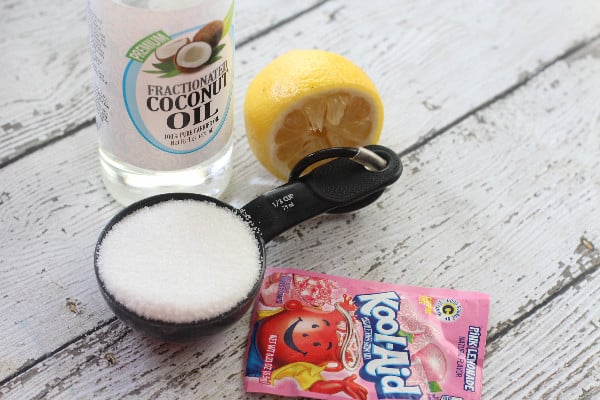 How to make this Pink Lemonade Sugar Scrub
Combine all your ingredients in a large bowl, stirring until thoroughly mixed.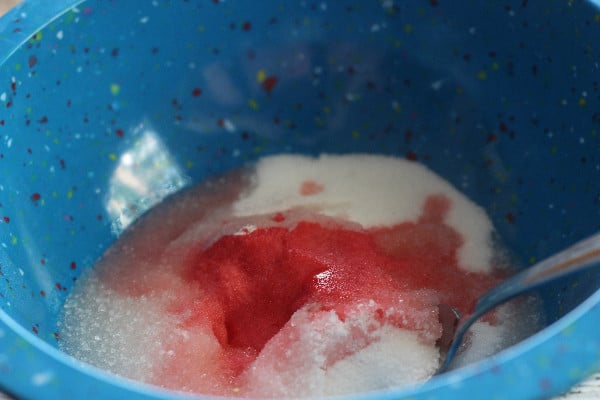 Transfer mixture to a jar with a tight sealing lid.
To use: Rub a generous amount of scrub in a circular motion on wet skin, paying extra attention to feet, elbows, shoulders or anywhere you have dry skin.
Rinse clean and gently pat dry for best results.
Rinse your shower or tub well afterward with hot water as coconut oil may make the surface slippery.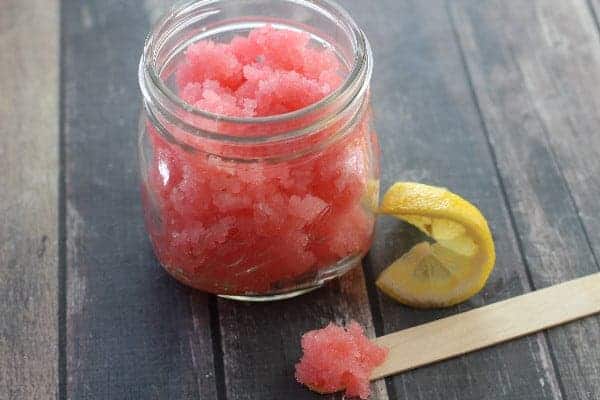 Now grab your ingredients and whip up a batch of Pink Lemonade Sugar Scrub. Share with your friends or keep it all to yourself.
Try a few of my other Body Scrubs too!
Quick and Easy Pumpkin Sugar Scrub
Hot Chocolate Sugar Body Scrub
DIY Sweetheart Rose Oil Body Scrub