Whether you are avoiding dairy products or you just love the taste of coconut milk and enjoy its many health benefits-including fiber, vitamin C, E, B1, B3, B5, B6 as well as minerals such as iron, calcium, magnesium and phosphorous this coffee creamer may be a great alternative for you. Lightly coconut flavored it makes a great addition to coffee from mild to dark roast, or even hot tea. Make your own homemade coconut coffee creamer in small batches and you can have it fresh each week. This recipe also gives you a good simple base that you can use to create a wide variety of flavors or savor it just as it is!
Related- Coffee and Cream Popsicles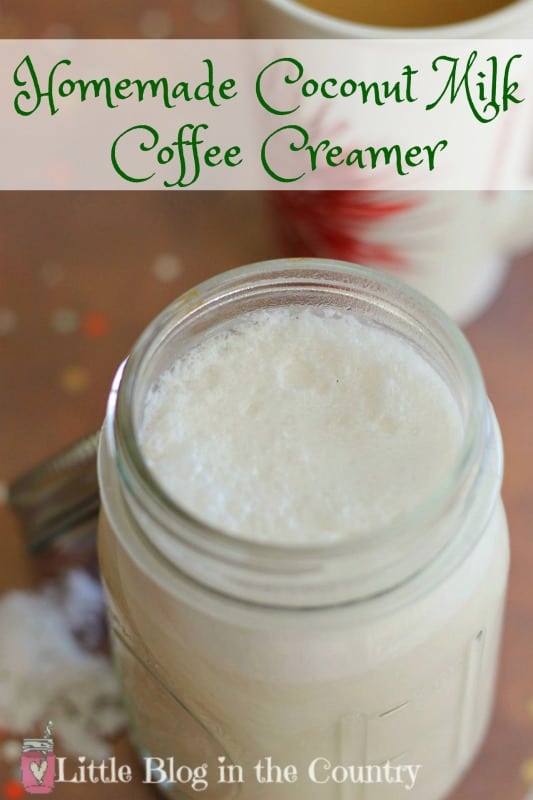 Homemade Coconut Coffee Creamer
Ingredients:
2 cups Silk Coconut milk
1 Tbsp. pure maple syrup or use 1 Tbsp. of Torani Sugarfree Coconut Syrup  
1 tsp. almond extract
Related- DIY Lavender Lemon Sugar Cubes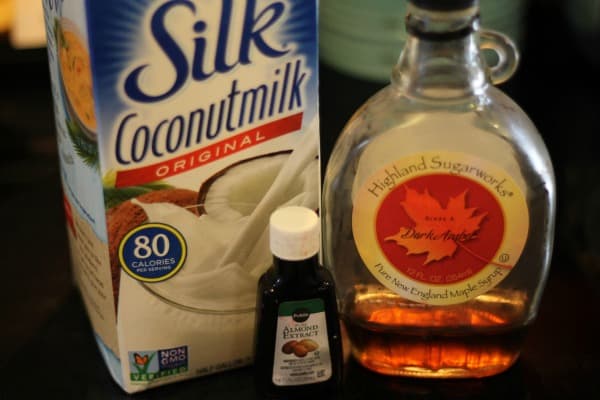 Directions:
Place ingredients in blender and combine for 2-3 minutes.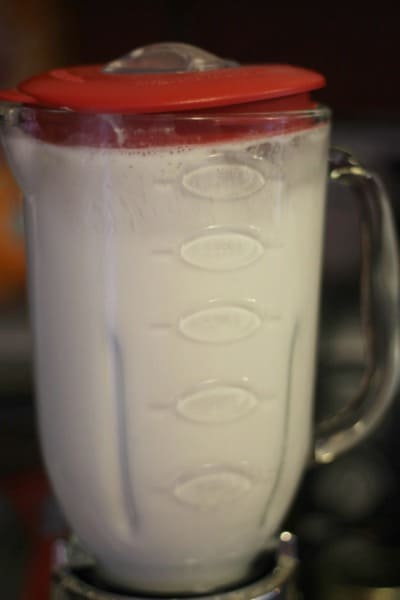 This will leave a fluffy cream on top of your creamer- I usually scrape this off and immediately add it to my coffee for a coconut-y creamy latte.
Related- Lavender Moon Milk Recipe
Store in an airtight container for a week to 10 days.
Shake well before each use.
Want a flavor that is a bit different? Instead of almond extract use your favorite extract like hazelnut, coffee, raspberry, vanilla, or chocolate. Add cinnamon by first dissolving it in a bit of heated milk then stirring into the rest of mixture.
If you are using a sweetened variety of coconut milk you may wish to cut back on the maple syrup to keep it a bit healthier.
Be sure to try my Homemade Pumpkin Syrup too! It's ammmmazing in coffee!!!