Here is my recipe for a Chocolate Lasagna that is almost sugar free!
What I used (you can get the sugary versions of any of these items and it work the same) with a Chocolate Lasagna Recipe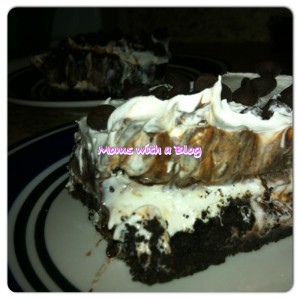 No Bake Chocolate Lasagna (almost sugar free)
36 sugar free Oreo's
6 tbs Butter, melted
8 oz Low Fat Cream Cheese
1/4 cup of Swerve
2 tbs Milk
12 oz Sugar Free Cool Whip
2- 3.9 oz pks of sugar free Chocolate Instant Pudding
3 1/4 cups of Milk
1 1/2 cups of sugar free mini Chocolate Chips
Crush the 36 Oreo. I used my food processor for this but you could place them in a large ziplock bag and crush them if you do not have a food processor.
Related- Cookies and Cream Chocolate Lasagna
Chop or crush until the Oreo's are fine crumbs.
Put the Oreo crumbs in large bowl. Stir in the 6 tablespoons melted butter. Use a fork to stir the butter into the cookie crumbs. When the butter is mixed in well place in a 9 x 13 inch baking dish. Press the crumbs into the bottom of the pan. Place the pan in the refrigerator.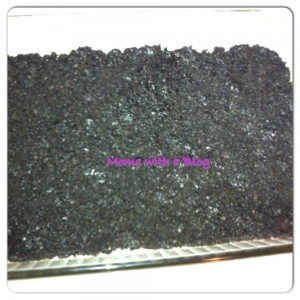 Now mix the cream cheese with a mixer until light and fluffy. Add in 2 Tablespoons of milk, and swerve, and mix well.
If you are low carb or keto be sure to try our Low Carb Chocolate Lasagna
Stir in 1 and 1/4 cups Cool Whip.
Spread this mixture over the crust.
In a bowl, mix chocolate instant pudding with 3 and 1/4 cups cold milk.Mix for several minutes until the pudding starts to thicken. Use a spatula to spread over the cream cheese layer.
Allow the dessert to sit for about 5 minutes so that the pudding can firm up.
Spread the rest of the Cool Whip over the top.
Sprinkle chocolate chips over the top.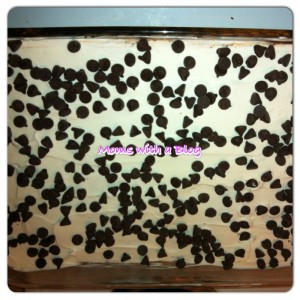 Place in the freezer for 1 hour, or the refrigerator for 4 hours before serving.
Serve and enjoy! If you make this please come back and leave us a comment on what you think about it.
Check out a few of my other healthier sweets: